Estore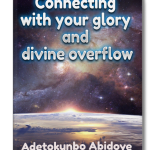 Reality Apostolic Ministry  (RAM) is an end time Apostolic Ministry commissioned with the aims of promoting Reality and practical  ways of our Lord Jesus Christ through teaching his true words and spreading the good news of his death, resurrection and eternity for mankind across the globe and also reminding our readers that Peace with all men, holiness, faith in the word and obedience are the key ingredients to making heaven.
Aims and Aims and Objectives – To preach the Gospel of Our Lord Jesus Christ globally through social media platforms and word of mouth.
Mission Our mission is to provide basic Reality and practical understanding of the bible to believers and non believers, promote holy, righteous and Jesus way of living and to bring the lost sheep back to God.
Vision We intend to provide our global readers and subscribers with Reality and practical  life changing biblical teachings through our secured online platform with easy to read pages, and eBooks that are readily available for easy download. We are on WhatsApp +353 89 4864413,  on YouTube  ( Reality Christian Centre Channel), Facebook (Reality Christian Centre)
Strategy We hope to achieve our aims and objectives, mission and vision by advertising on other social media platform and referral, through words of mouth. " John 8 verse 32 thou shall know the truth and shall set you free" The truth you must know